second day of autumn and it's as hot as ever. don't ask why i chose to wear my pvc rats.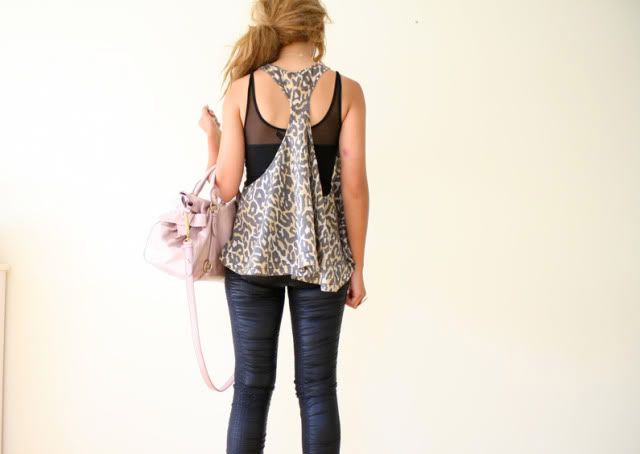 top and pvc rats: sass & bide. bodysuit: forever new. bag: miu miu. ring: sowat. shoes: acne atacomas.
finally got a dslr camera so pictures will not be as grainy; still have to work on the whole self portrait without live view thing though.